Expert led.
Technology agnostic.
A successful Managed Detection and Response (MDR) relationship is characterized by expert-led services and investment of human capital from the start, not just when your security stack runs out of machine smarts. Introducing Ankura InterXeptor™. See what sets us apart.
WATCH VIDEO
We Understand What Keeps You Up at Night
We know growing middle market companies have unique business needs and face an array of escalating cybersecurity threats. No one is "under the radar" when it comes to the threat of a cyber crime; "security by obscurity" is unfortunately a thing of the past. Increasingly sophisticated and massively scaled threat actor operations makes it easier to launch remote ransomware and data compromise attacks targeting even the smallest companies.
Not All MDR Partners Are Created Equal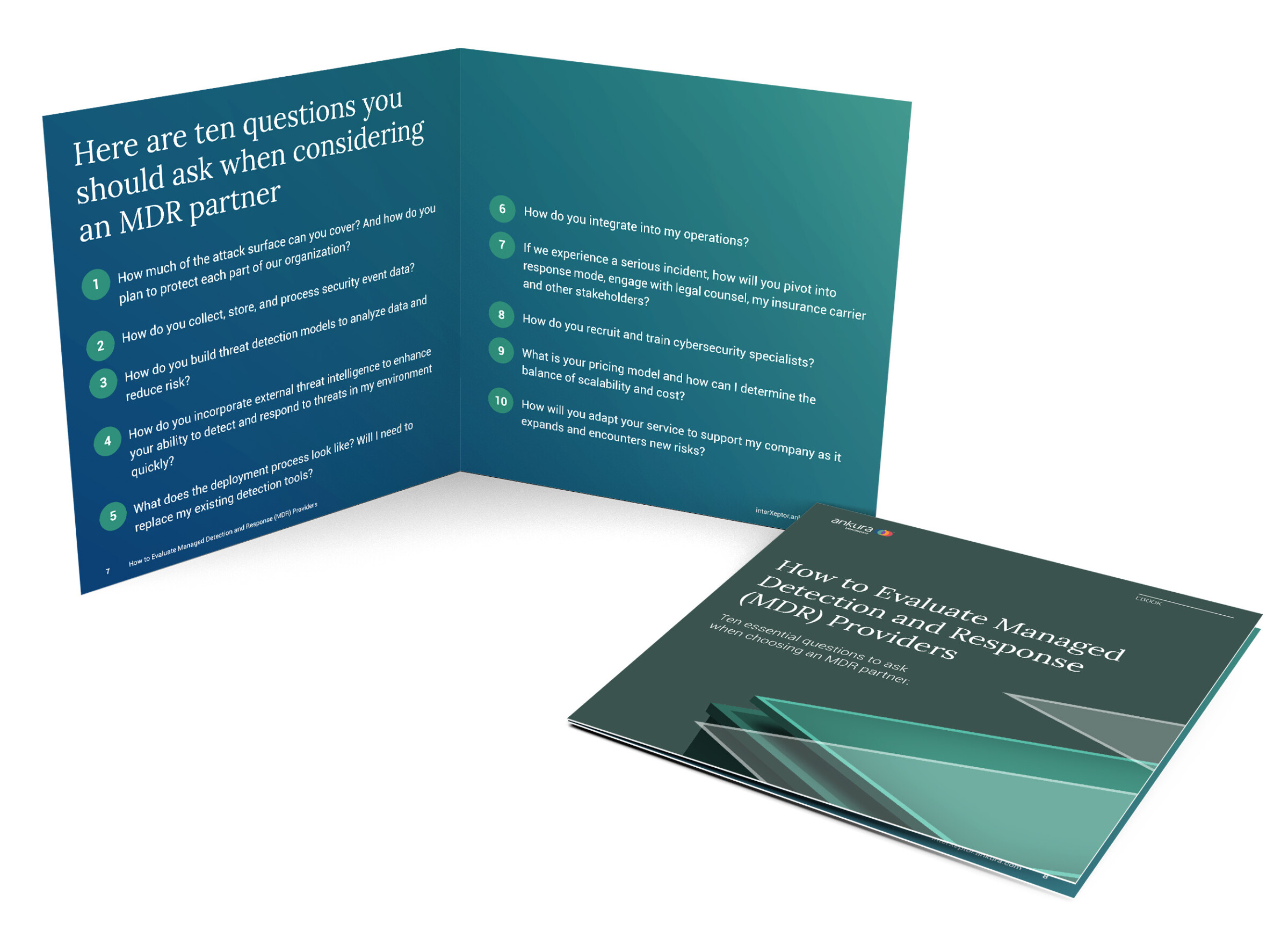 Choosing the right MDR provider is critical for staying ahead of increasing cybersecurity threats. Preventing a breach or mitigating the damage of a threat quickly can make the difference between avoiding a major, costly disruption of your business – or paralyzing your company. To select an MDR partner who can provide the highest level of protection and service, read "How to Evaluate MDR Providers" for the 10 essential questions to ask first.
Ankura InterXeptor, a Managed Detection and Response (MDR) Solution
Our experts have drawn from their extensive middle market client experience to build Ankura InterXeptor, a Managed Detection and Response (MDR) solution that addresses your challenges and risks, such as:
Mission critical growth

initiatives that expose you to increased cyber threats

Incident response

challenges

Ransomware gang threats

and other financially-motivated attacks

Remote work

becoming business as usual

Expanding IT infrastructure

with static/decreasing security budgets

Compliance and insurance

coverage requirements

Cloud migration

and increased reliance on SaaS platforms

Cybersecurity staffing shortage

and escalating cost of qualified talent
We're a Managed Detection and
Response Partner, not Just a Provider
Growing middle market companies need a Managed Detection and Response partner, as opposed to merely a provider. Our Ankura InterXeptor middle market security experts will invest time to understand your business landscape, not just your cyber attack surface. And our door is always open for advice. 
You Will Have Complete, Personal Access to:
24/7 MDR
Experts
Leading Tech
Non-Stop Intel
24/7 Managed Detection
and Response
With Ankura InterXeptor, we conduct continuous cyber threat hunting; rapid detection, analysis, and investigation; and active response through threat mitigation and containment.
top-flight cyber
Security experts
For over a decade, our global team of 175+ cybersecurity professionals have advised a wide range of growing organizations on cyber threat detection engineering, attack mitigation, vulnerability management, Incident Response, and Technology, Privacy, and Cyber Risk Assessments.
leading xdr
technology
Our platform agnostic approach leverages your existing tools, augments them with a holistic set of XDR technology and best practices to build a custom, right-sized Managed Detection and Response solution for you.
Unmatched
Threat intel
Our service ingests a constant stream of new threat indicators from our IR team and our dedicated threat intelligence group, which continuously gathers and curates relevant indicators from the dark web.
Ankura InterXeptor
Our Solution is Nimble So That You Can Be, Too
We can quickly adapt Ankura InterXeptor to meet new and escalating threats as your company expands. Our experts continuously assess your security posture and business priorities to provide you the precise solution you need today—and the flexible strategy you need for tomorrow. That's the Ankura InterXeptor difference.
Our Clients Trust Us to Keep Them Safe
The strength of Ankura's Cybersecurity Team is what makes their MDR services stand apart.
Middle Market Financial Services Client | Director, IT Security and Compliance
They are always there with the resources and experts I need, when I need them, no matter what the issue.
Middle Market Retail Client | Vice President, Infrastructure & Information Security
I didn't see any value in the Big Box providers. They didn't take the time to learn our environment or tailor alerts. We wanted a co-sourced provider, not an outsourced provider.
Middle Market Financial Services Client | Director, IT Security and Compliance
Are you cyber secure? Find out now with our risk assessment.
Take the Ankura InterXeptor online Risk Assessment. You'll receive immediate results regarding your company's preparedness. After the assessment, we can review your organization's unique risk profile and share how best to use your existing security tools during a free consultation.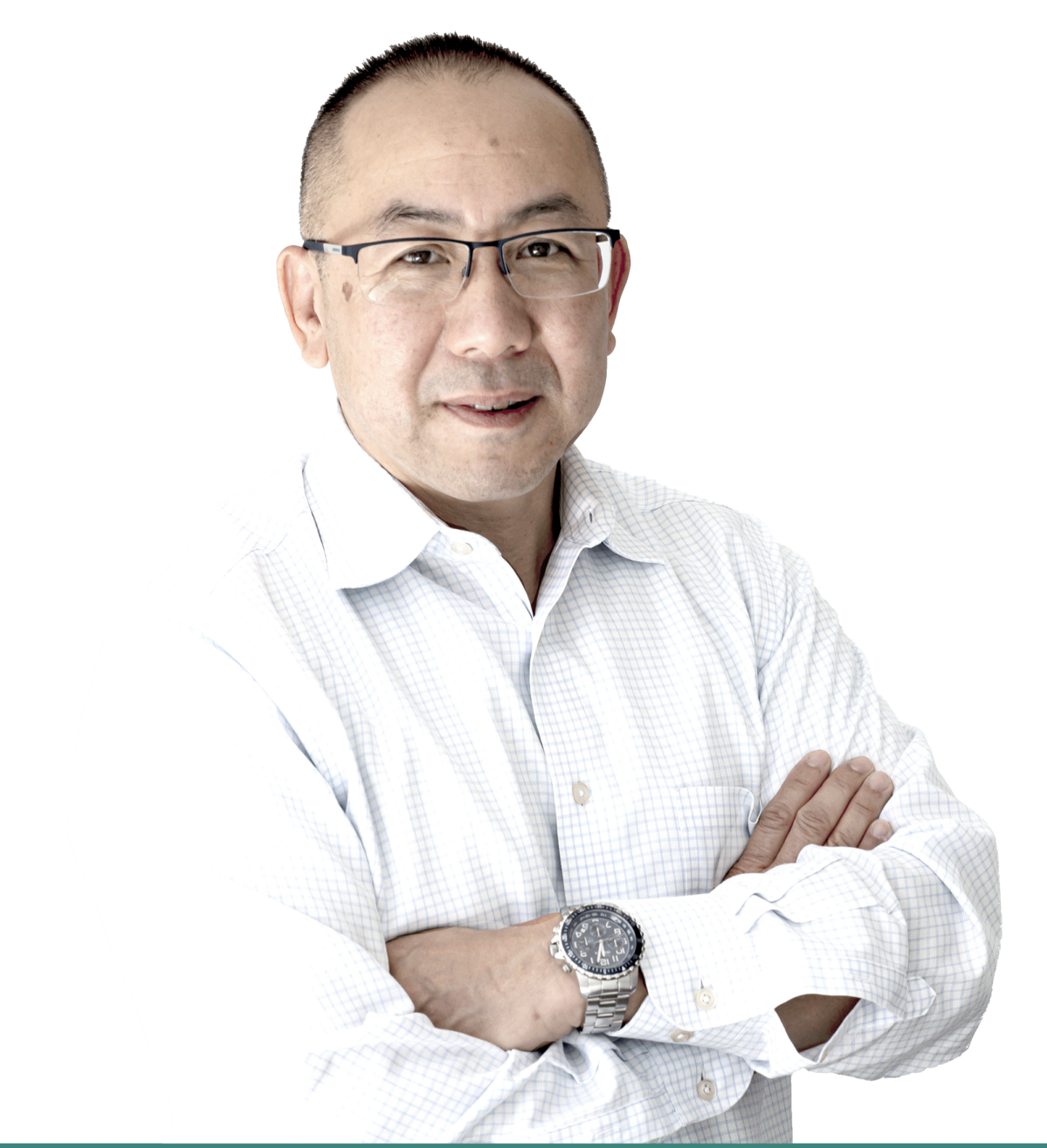 "80% of threats get detected through automated tools. But it's the unusual 20% that needs an experienced human eye. Any competent provider can detect the 80%, but

it takes a partner

to get to 100%"
– Peter Vu, Managing Director
Ankura InterXeptor Threat Detection Operations